Founded in 1990, Precision Electrical Co LLC is a well-known leading distributor for Electrical Switchgear & Control gear products. Headquartered in Dubai, the company is located at a strategic location – Al Garhoud - right across the Dubai International Airport Terminal 1 covering the area of 135,000 sq.ft plot. The location not only gives the advantage of accessing all areas of UAE but also connects it well to the other Middle East & Africa regions.
Well committed to its founding principles, Precision Electricals has acquired a well-reputed position in the industry which is a result of continuous dedication, hard work, and strong strategic planning.
The company provides Electrical Switchgear & Control gear solutions to various industries including Construction Industry, MEP Contractors, Switchgear Panel Builders, Electrical Whole Seller & Retailers, Export Clients, Oil & Gas Industry, HVAC Industry and to the end users.
Our

Vision

The team at Precision Electricals move with the motto of:
Provide quality products
Continually build skills and knowledge to meet diverse market needs
Sustaining the reputation of reliability, quality, and dynamic market player
Our

Mission

Being a globally recognized company, we have the vision to redefine the customer service standards and emerge as the industry leader globally.
Core

Values
Innovation
Our approach towards every goal embodies our beliefs and attitudes about innovation. We seek every opportunity to keep advancing our processes which eventually improve our service and quality of products.
Accountability
The team is accountable to adapt the new innovative trends to perform as per the market and customer expectations without compromising on the quality.
Quality
Precision is committed to provide and distribute all products that are of high-end quality.
Excellence
We strive for continuous improvement and seek excellence while maintaining the quality that exceeds client's expectations.
Honesty
We believe in honesty, transparency and consistency to maintain the trust with our clients for every product that we provide.
Quality

At Precision

To continually improve the effectiveness of our quality management system we comply with applicable ISO 9001:2015 and UKAS Management Systems requirements. To ensure the standards are followed, we have established quality objectives and procedures that are periodically reviewed for effectiveness.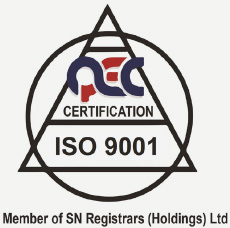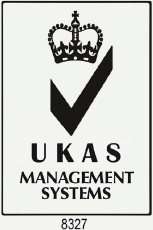 Global

Existence

Today we are globally present with satisfied customers.
Having a better understanding of our customer's needs, we are committed to high-quality services and distributing high-end products that add value to our approach and helps us exceeds our customers' expectations. We strive to build a long-term mutually beneficial relationship with all our clients. As a team, we are focused to build a strong distribution network and establish a legacy of the highest standard codes in the distribution industry.